Wrinkle Balm Travel Tin
Organic Wrinkle Balm is a patent pending all-natural balm specially formulated to treat and prevent skin fold disease, infection and discomfort. It is fortified with gentle, yet powerful, extracts with anti-fungal properties to eradicate yeast, bacteria and crusty buildup. Wrinkle Balm is loaded with vitamins and antioxidants to improve skin fold condition and prevent future impurity.
DIRECTIONS: Use two fingers to scoop a small amount and rub onto area. Or, for no mess application, use a small beauty pad or low-absorbant cloth. Apply to affected area one to three times daily. If dirt or debris are evidence, cleanse area if possible before application.
---
DISTRACTION: Distractions are key! Using treats (peanut butter works great!), applying right before mealtime, or following with a belly rub are great distractions to allow time for the product to work it's magic!
WHAT IS WRINKLE BALM RECOMMENDED FOR?:
Wrinkle Balm is essential for:
Healing skin fold dermatitis, crusty buildup, inflammation
Prevent and treat nasty tear stains
Acne, rashes, dry / itchy / irritated skin
Prevent & treat bacterial infections
Yeast and fungal infections
Soothes discomfort
Unpleasant odor
WHAT IF MY DOG LICKS IT OFF?:
Natural Dog Company products are 100% natural, safe and edible. Our products will still work even if most of it is licked off. Though, for best results, we advise using distractions. Give your dog a chew toy, a yummy treat, dinner, or play with them for a few minutes until the carrier oils have had a chance to work it's magic.
HOW OFTEN SHOULD I APPLY WRINKLE BALM?
We recommend applying at least 2-3x daily. Frequent application is important to protect against infections and to kill any existing harmful bacteria. Be sure to really get in between the skin folds and apply to the entire area.
HOW SOON SHOULD I SEE RESULTS?
This is hard to say, it is varies greatly depending on the initial condition and frequency of use. Many customers see incredible results within the first week, while others may take longer. It is important to apply multiple times daily and try to distract your dog from licking in order to get the best results.
---
WRINKLE BALM by Natural Dog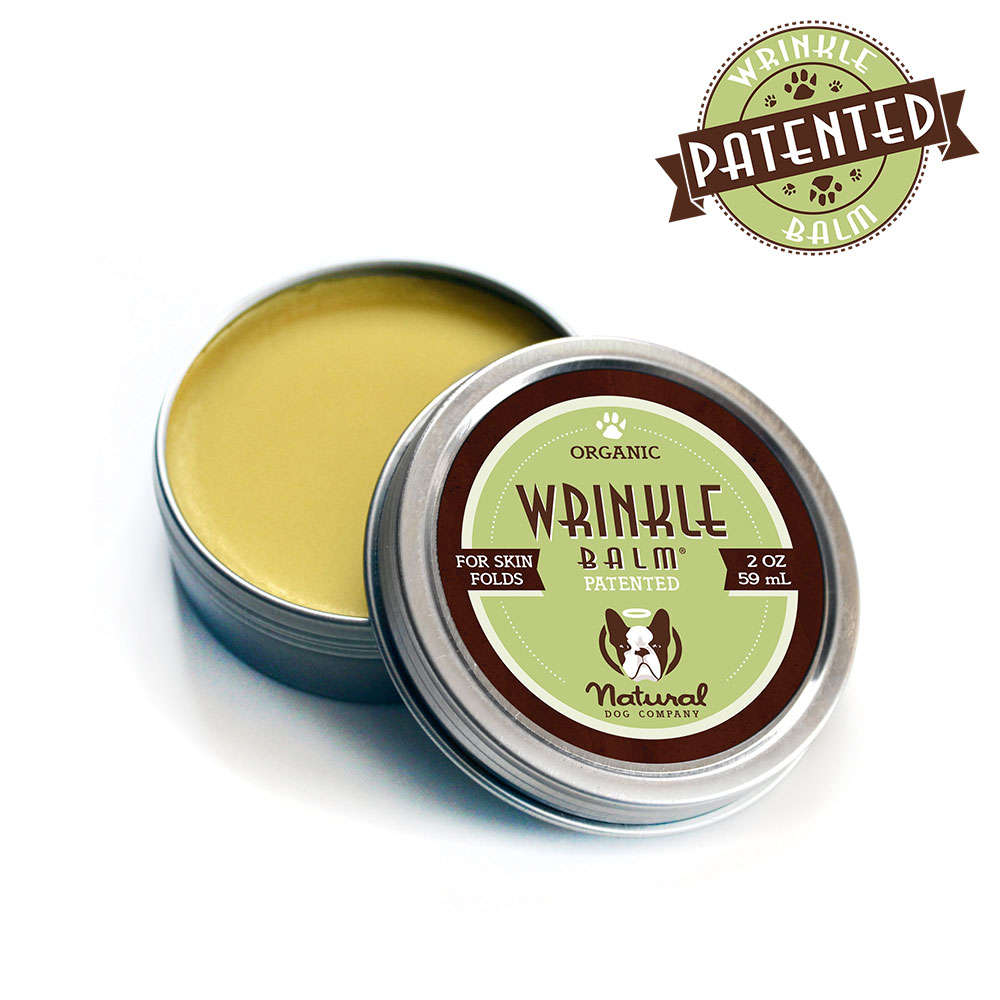 ORGANIC HEMPSEED OIL
ORGANIC SHEA NUT BUTTER
ORGANIC COCONUT OIL
ORGANIC AVOCADO OIL
JOJOBA OIL
CANDELILLA WAX
ORGANIC OLIVE LEAF EXTRACT
CALENDULA EXTRACT
NIAOULI
ROSEMARY EXTRACT
NATURAL VITAMIN E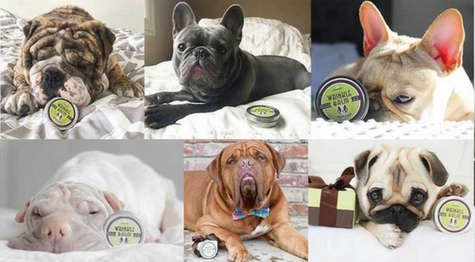 ---
More from this collection